Masha Al Musa is 52 years old and has six-year-old daughter that she still breastfeed. According to an article on OurFamilyMagazine, her child has never been vaccinated, either.
The mother proudly says that she will continues to breastfeed her daughter anywhere and anytime, as long as her child requires it, because it is her natural right and necessary.
Her daughter has not received any vaccine because the mother believed in the power of milk.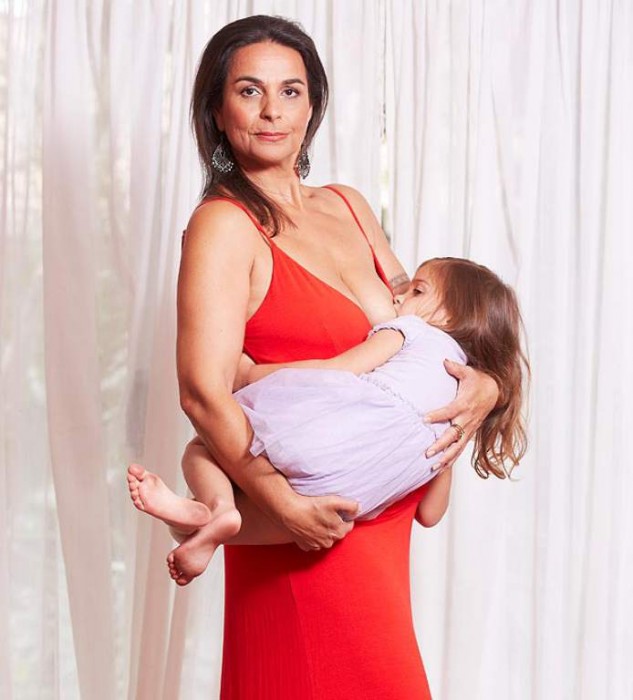 For many, breastfeeding a six-year-old seems outrageous. And the fact that this woman is 52-years-old herself makes this entire deal seem like a mountain for most mothers to climb. But the main question remains: is the child healthier? The child has never been vaccinated, meaning she's not been exposed to pharma's toxic concoctions. And the consistent breast milk has likely filled in nicely in terms of building immunity.
Breast milk contains antibodies that help your baby fight off viruses and bacteria. Breastfeeding lowers your baby's risk of having asthma or allergies. Plus, babies who are breastfed exclusively for the first 6 months, without any formula, have fewer ear infections, respiratory illnesses, and bouts of diarrhea.
How many of you mothers thing breastfeeding a six-year-old is normal? Do you believe it makes the child healthier in the long run?
---
Support Vaxxter
Your Donation Helps Us Fight Censorship And Remain Ad-Free
[give_form id="5471"] If you prefer snail mail instead, make donation checks payable to CHOONADI, LLC, owner of Vaxxter.com 7380 Engle Road Middleburgh Hgts, OH 44130

---