We have Pfizer, Moderna, AstraZeneca and Johnson & Johnson vaccines for COVID-19. But clearly we need more, which is why researchers at the Quebec biotechnology company Medicago have been working on another first: a plant-based COVID-19 vaccine.
Medicago teamed with pharma giant GlaxoSmithKline (GSK) to develop the plant-based jab. The vaccine uses a relative of the tobacco plant, Nicotiana benthamiana. This species is used widely in pharmaceutical development because a high number of viruses can successfully infect the plant. In other words, the plant is very susceptible to infections.
This option is two doses given 21 days apart. Medicago's phase 2 clinical trials in the US, UK and Canada looked promising, touting high efficacy rates (we've heard this before) and stellar production of a 10x antibody response after receiving it. FDA granted Fast Track designation. Health Canada approved the shot, called COVIFENZ®, in March 2022, even before conclusion of the necessary trials. The Government of Canada had a contract with Medicago to supply the COVID-19 vaccine.
Everything seemed on track, but in February 2023, Medicago shut down. Parent group Mitsubishi Chemical Group blamed the shutdown on significant changes to the vaccine market, stating that "following a comprehensive analysis of the current global demand" the group decided to discontinue marketing the product. Translation: no one is buying what you are selling. This is interesting because Medicago's lead product was a quadrivalent influenza vaccine (QIV). Large shareholders, one of which is cigarette manufacturer Philip Morris International, were less than pleased. Canadian taxpayers lost too, because the Canadian government invested $173 million in 2020 to help the company develop the product. Ottawa signed up to buy 20 million doses with an option for 56 million more.
The World Health Organization (WHO) put a major dent in Medicago's plans. By not granting emergency use to COVIFENZ®, WHO kept the jab out of the COVID-19 Vaccines Global Access (COVAX) program, a global vaccine-sharing initiative. Parent company Mitsubishi Chemical Group stated that it was no longer viable to continue to invest in the commercialization of Medicago's products.
When it was approved, studies of Covifenz found the two-dose shot's overall efficacy rate against all virus variants studied was 71 per cent, with a higher efficacy rate of 75 per cent against COVID-19 infections from the delta variant.
How They Work
What is a plant-based vaccine? This concoction uses a virus-like particle (VLP) mixture. VLPs resemble viruses but don't contain any genetic material from the virus, so are noninfectious. The vaccine contains recombinant spike (S) glycoprotein expressed as virus-like particles (VLPs). GSK contributed its pandemic adjuvant. This vaccine has to be stored between a 2°C to 8°C temperature range.
Scientists choose a specific genetic sequence for a particular protein. The genetic sequence is then introduced into a bacterial species Agrobacterium tumefaciens which can transfer its genetic material only to plants like Nicotiana benthamiana. The nicotiana plant is dipped in the modified Agrobacterium. Once the plant soaks it up, the desired genetic material is transferred into the leaves which produce the recombinant product for about eight days. After that, leaves are harvested, the protein is extracted, and voila – a pharma-grade product is made.
For all vaccines, an antigen must be produced. The antigen is the molecule that stimulates the immune response, and for these vaccines, plants produce the antigen. The plant produces the VLPs. Medicago's vaccine is very similar to how both the Astra Zeneca and Johnson & Johnson vaccines work. A bit of adenovirus DNA in inserted into the plant cell and spike proteins are produced. These proteins then form VLPs, an empty shell of COVID-19 – enough to elicit the immune response, but not enough to infect since the VLPs don't contain any of the viral genetic information. The GSK adjuvant is an added boost to further stimulate the immune response. The mRNA vaccines only show the body the coronavirus spike protein, but Medicago's shows the spike protein, the envelope protein and the M protein. Three proteins mean a more robust immune response.
When benefits of plant-based vaccines are outlined, they're all about manufacturing and not about you. This vax is faster and cheaper to produce. It takes five weeks instead of five months. This is actually a statement from a Medicago company representative: "Once we understand how effective the plant-based COVID-19 vaccine is in real-world settings, they might be an option for people who need to mix-and-match vaccines."
WHAT? Aren't you supposed to understand effectiveness before it hits the market?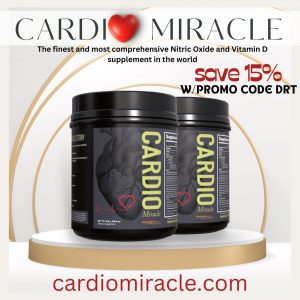 Manufacturing Challenges
It is well documented in hundreds of journal articles that coronaviruses mutate quickly and therefore vaccine development has been a challenge. Plant-based jabs also have their own set of challenges. First, this type of manufacturing is hard to scale; it is difficult to get the number of plants needed to transfer the required DNA. Plants also require certain environmental conditions to grow, including plenty of sunlight. This means not every country may be positioned or have the infrastructure to develop plant-based vaccines at scale.
Despite Medicago's shutdown, plant pharming is likely here to stay. In fact, research and development has gone on for over 30 years. Many companies are following in Medicago's footsteps. There are many plant-based vaccines already, for HIV, Ebola, Gaucher Disease, cholera, hepatitis B and Dengue fever. The investment is there. Today, many tobacco companies, like the above-mentioned Philip Morris, have biotech investments or subsidiaries, such as British American Tobacco's US biotech subsidiary Kentucky BioProcessing (KBP).
Manufacturing limitations have been large-scale production and metabolic engineering, but researchers are seeing the light at the end of those tunnels. Plant production platforms are being touted as the thing of the future. Big pharma is salivating because the vaccines and antiviral proteins can be produced so inexpensively. The production method is versatile, and almost anything can be produced. Plants prolifically produce proteins, far more efficiently than cell cultures or eggs, the current status quo. Plants act as a bioreactor system, perfect for vaccine development. And because plants can be transformed by injecting foreign genes to make an endless plethora of vaccines and drugs, we certainly haven't heard the last of it. With a versatile platform that can be applied to infectious diseases, cancer and neurodegenerative diseases, the opportunities are simply limitless.
++++++++++++++++++++++++++++++++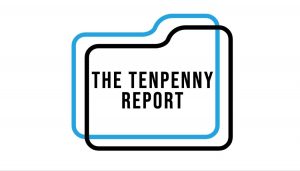 Like what you're reading on The Tenpenny Report? Share this article with your friends. Help us grow.
Get more of Dr. Tenpenny's voice of reason at her website.
++++++++++++++++++++++++++++++++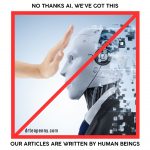 Fed Up Texas Chick is a contributing writer for The Tenpenny Report. She's a rocket scientist turned writer, having worked in the space program for many years. She is a seasoned medical writer and researcher who is fighting for medical freedom for all of us through her work. 
---
Support Vaxxter
Your Donation Helps Us Fight Censorship And Remain Ad-Free
[give_form id="5471"] If you prefer snail mail instead, make donation checks payable to CHOONADI, LLC, owner of Vaxxter.com 7380 Engle Road Middleburgh Hgts, OH 44130

---