People have died from COVID and from the COVID jabs, to be sure. Tragically, many of the jab deaths are "died suddenly" cases, deemed mysterious deaths because people have just dropped dead with family members refusing to believe that the deaths had anything to do with the shots. But there are other mysterious COVID deaths that are easily forgotten as more time passes. These deaths are not from the virus or the jab, but are definitely COVID-related.
Dr. Li Wenliang
One of the first deaths we heard about was Dr. Li Wenliang, the Chinese whistleblower ophthalmologist who warned the public of a potential "SARS-like" disease early on in December 2019. Wenliang used social media to warn people and was immediately reprimanded by the Wuhan police for spreading untruths and "severely disrupting social order." We are told that Wenliang was hospitalized on January 12, 2020, tested positive for the virus on February 1, and died "despite all efforts to save him" on February 7 at Wuhan Central Hospital. On the Thursday before his death, CCP state media outlets reported that he was already dead, but the hospital released a conflicting statement the same day, stating Wenliang was in critical condition. The state media outlets then deleted their social posts. Wenliang was one of several whistleblowers to report on the deadly virus outbreak in the early weeks while CCP authorities kept it a secret from their own people and the world.
Kary Mullis
Dr. Kary Mullis is best known as the Nobel Prize-winning inventor of the PCR test, but he may have been the original Fauci whistleblower. In fact, Mullis had been exposing the truth about both Fauci and big pharma for 30 years. The 74-year-old Mullis died in August 2019 of complications from pneumonia. Many have suspected that Mullis was murdered because the timing was just too convenient, happening right before the pandemic. Mullis described the PCR test as a research tool and said it should never be used to diagnose any disease. Mullis was also very critical of Fauci. A full interview is here, but this is a telling excerpt:
"Guys like Fauci get up there and start talking, you know, he doesn't know anything, really, about anything and I'd say that to his face. Nothing. The man thinks you could take a blood sample and stick it in an electron microscope and if it's got a virus in there, you'll know it. He doesn't understand electron microscopy and he doesn't understand medicine, he should not be in a position like he's in. Most of those guys up there on the top are just total administrative people and they don't know anything about what's going on at the bottom. You know, those guys have got an agenda, which is not what we would like them to have, being that we pay for them to take care of our health in some way. They've got a personal kind of agenda, they make up their own rules as they go, they change them when they want to and they smugly, like Tony Fauci, does not mind going on television in front of the people who pay his salary and lie directly into the camera."
Bing Liu
Bing Liu was 37 and a Chinese-born researcher at the University of Pittsburgh School of Medicine and a researcher also affiliated with the  University of Singapore. He was on the verge of making very significant SARS-COV-2 findings, but that was cut short when he was found shot to death inside his home. Police discovered the body of Hao Gu an hour later less than a mile away from Liu's home; Gu died of a self-inflicted gunshot. The deaths were ruled to be a murder-suicide involving a love triangle situation. Everyone who knew Liu was shocked at the conclusion that the incident was motivated by a crime of passion. While he announced important discoveries, Liu never divulged any details regarding what he had discovered in his computational biology research. Since neither Liu nor Gu were American citizens, the case was transferred to the jurisdiction of US federal authorities.
Barry Sherman
Barry Sherman was one of the wealthiest men in Canada. He founded Apotex in 1974, setting u the company with money from the sale of his late uncle's pharmaceutical company. Sherman grew Apotex into a major pharmaceutical company. Fast forward to December 2022, when Sherman's four children offered a $35 million reward for the unsolved murders of Sherman and their mother Honey.
Barry and Honey were found dead in their Toronto mansion in December 2017. The Shermans were selling the home for $7 million. A real estate agent and two prospective buyers discovered the bodies. Five years later, the murders remain unsolved, and the family remains frustrated by lack of progress with the investigation, thus the reward. Police originally deemed it a murder-suicide. Their bodies were found seated side by side, fully dressed, with belts around their necks. The belts were tied to the handrail of the swimming pool in their basement. There were no signs of forced entry into the stately home. Six weeks later, investigators changed their conclusion to double homicide and believed the Shermans were targeted and had financial motives. The Shermans were very wealthy; they rubbed elbows with Toronto's elite circles, and gave millions to universities, hospitals and Jewish organizations.
Several days before their deaths, friends noted the couple's odd behavior. Honey missed charity board meetings, and that was highly unusual. She told concerned friends that she was "dealing with some stuff". The Shermans' $3.2 billion fortune was divided evenly among their four children after the murders. The children have since sold Apotex and razed the home where their parents were murdered.
Sherman was viewed by some to be a ruthless tycoon and a CEO who relished "the good fight". The couple constantly had private investigators that others had hired to get any dirt they could get on the Shermans. Apotex was famous for one thing – Sherman undercut competitors by making generic versions of their drugs. Sherman took advantage of a loophole in Canada's pharmaceutical laws that made it possible to manufacture and sell a cheap version of a new drug years before patent expiration. Sherman outraged many peers and always battled fellow pharma executives in court. His own cousins even sued him for using the uncle's money to start Apotex. Many criticized Sherman for enriching himself and impoverishing Canadians, who paid more for generic drugs than almost every other country. What makes the Sherman's story interesting in light of the other murders mentioned in this article given that Apotex was the sole manufacturer of hydroxychloroquine in Canada.
++++++++++++++++++++++++++++++++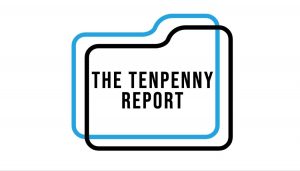 Like what you're reading on The Tenpenny Report? Share this article with your friends. Help us grow.
Get more of Dr. Tenpenny's voice of reason at her website.
++++++++++++++++++++++++++++++++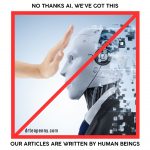 Fed Up Texas Chick is a contributing writer for The Tenpenny Report. She's a rocket scientist turned writer, having worked in the space program for many years. She is a seasoned medical writer and researcher who is fighting for medical freedom for all of us through her work. 
---
Support Vaxxter
Your Donation Helps Us Fight Censorship And Remain Ad-Free
[give_form id="5471"] If you prefer snail mail instead, make donation checks payable to CHOONADI, LLC, owner of Vaxxter.com 7380 Engle Road Middleburgh Hgts, OH 44130

---