"Imagine if Stephen Hawking had had this," Elon Musk said on X on Sep 19, 2023, after Neuralink announced that the first human patient will soon be outfitted with a  Neuralink device. "Neuralink is absolutely mind-boggling," he X'ed on the platform hours later.  
"We are happy to announce that we've received approval from the independent institutional review board and our first hospital site to begin recruitment for our first-in-human clinical trial," stated Neuralink's press release. 
It was only last year that I reported on Neuralink's mutilated monkeys and the scandal involving the University of California, Davis. Read: Elon Musk's Cruel Neuralink Experiments Kills 15th MONKEY, Are Humans Next?  Now their brain device has the potential to restore full-body movement? 
I even interviewed Ryan Mekely of the Physicians Committee For Responsible Medicine (PCRM). They were the first group to obtain internal records detailing painful, deadly experiments conducted on monkeys by Neuralink in partnership with the U.C. Davis.
One of the infected monkeys mentioned was a rhesus macaque labeled "Animal 11" by UC Davis, reported PCRM. In December 2018, Neuralink staff drilled two holes in her skull and implanted electrodes in her brain. They attached metal plates to her head with bone screws and stitched up her skin around the implants. 
Quickly, the surgical sites became infected and her "skin was eroded." Finally, three months after they put her under the knife, as the infections persisted, they killed her. A necropsy revealed that she had been suffering from "acute" bleeding in her brain and her cerebral cortex had been "tattered" by Neuralink's devices.  
In December 2022, PCRM requested that the FDA investigate Neuralink for violations of the agency's "good laboratory practices" regulations, which are designed to assure the quality and integrity of nonclinical laboratory studies. As of March 31, 2023, the agency had not inspected Neuralink. Instead, they granted FDA approval. 
"Musk needs to drop his obsession with sticking a device in our heads," says  Merkley, director of research advocacy with the Physicians Committee. "If he cared about the health of patients, he would invest in a noninvasive brain-computer interface."  
Musk's Monkeying Around 
"No monkey has died as a result of a Neuralink implant," Musk stated. He claimed that their early implants were on terminal monkeys. Yet public records obtained by PCRM  through a lawsuit revealed that, while three monkeys were used by Neuralink in terminal experiments in which they did not recover from surgery, 12 previously healthy animals were euthanized by Neuralink as a direct result of problems with the company's implant.
Additionally, public records from the University of California, Davis, where Neuralink conducted monkey experiments between 2017 and 2020, revealed that implantation of the company's device caused debilitating health effects in monkeys, resulting in euthanasia. Animals experienced chronic infections, paralysis, swelling in the brain, loss of coordination and balance, and depression. 
Monkey health records show that there is no evidence that the 12 animals were "close to death," as Musk stated. Rhesus macaques often live to about 25 years in captivity, with some living to 40. However, the average age of the 12 monkeys killed by Neuralink was 7.25 years. 
Consider that the approval is also not a guarantee that a Neuralink device will someday be commercially available as a significant number of medical devices that begin clinical trials never reach the market. In addition, Neuralink will likely continue to conduct experiments on monkeys, pigs, and other animals even after clinical trials have begun, writes PCRM.
PRIME'd For Prodding
Neuralink's medical device trial is being described as "a groundbreaking investigational trial." The PRIME Study (short for Precise Robotically Implanted Brain-Computer Interface) is being conducted under the FDA's investigational device exemption (IDE) and is the first-in-human study with the purpose of "evaluating the safety and initial effectiveness of the N1 Implant (a BCI implant), the R1 Robot (a surgical robot), and N1 User App (BCI software) in enabling individuals with paralysis to control external devices." 
So basically Neuralink wants to see whether their technology is safe and effective…on humans after maiming and murdering monkeys. Given the reports about horrific, deadly medical complications for Neuralink's test animal subjects, it sounds a bit risky. 
The first human trials will be conducted on those with quadriplegia (limited function in all four limbs) due to spinal cord injury or amyotrophic lateral sclerosis (ALS) and are at least 1-year post-injury without improvement. While it would be beautiful to restore mobility to a quadriplegic, I wonder if Musk secretly considers these humans to be close to death, and therefore disposable.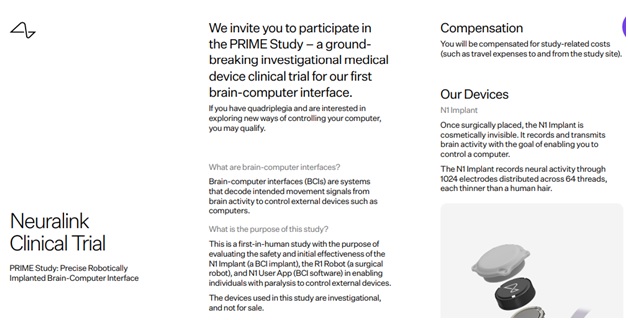 Once surgically placed, the N1 Implant will be cosmetically invisible. It records and transmits brain activity with the goal of enabling you to control a computer. PCRM wonders what the potential for the implant's tiny wires to migrate to other areas of the brain; and questions whether and how the device can be removed without damaging brain tissue. 
The thing is that Musk/Neuralink admitted that they've reached the end of the line when it comes to animals. Animals cannot talk back and feedback at this stage is crucial to move this forward.  
The N1 will theoretically record neural activity through 1024 electrodes distributed across 64 threads, each thinner than a human hair. Here is where NanoTech King Charles Lieber and his minimally invasive brain probes come in. It's his wicked genius that made the N1 possible.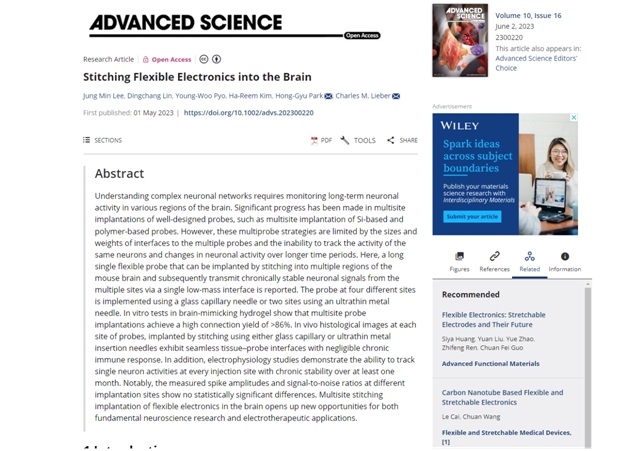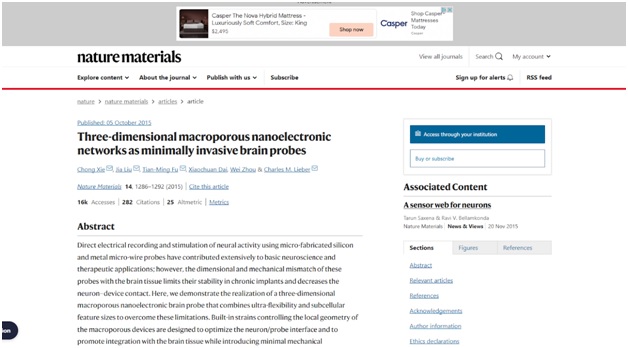 On Sep 20, 2023, PCRM filed a letter to the Securities and Exchange Commission (SEC) to investigate Musk's claims that these monkeys were already close to death.  Imagine a monkey trying desperately to yank an implant from its brain that has gotten infected. If THE SEC does investigate Musk's comments, it would mark at least the third federal probe linked to Neuralink's animal testing, writes WIRED magazine.
Transhumanist Dystopia Up Ahead
On September 13, the Senate Judiciary Subcommittee held a hearing on AI legislation and oversight along with nearly two dozen tech industry leaders including Musk, along with tech heavyweights like Apple co-founder Steve Wozniak, Skype co-founder Jaan Tallinn, Stability AI CEO Emad Mostaque and the godfather of AI, Yoshua Bengio, plus over 1000 other experts in the field of AI.
Reportedly inside the closed-door meeting, Musk warned that AI poses a risk to society and governments.
"In the long term, Neuralink hopes to play a role in AI civilizational risk reduction by improving human-to-AI (and human-to-human) bandwidth by several orders of magnitude."
Yikes.
After meeting Musk was asked by reporters whether "AI is going to kill us all?"
"I hope not," Musk responded.
On September 21, the non-profit Future of Life Institute marked six months since they released a 600-word open letter to immediately pause AI experiments more powerful than Chat GPT-4. It was signed by more than 30,000 experts, researchers, industry figures, and other leaders.
They write:
AI systems with human-competitive intelligence can pose profound risks to society and humanity, as shown by extensive research. 
Advanced AI could represent a profound change in the history of life on Earth, and should be planned for and managed with commensurate care and resources. Unfortunately, this level of planning and management is not happening, even though recent months have seen AI labs locked in an out-of-control race to develop and deploy ever more powerful digital minds that no one – not even their creators – can understand, predict, or reliably control.
"AI corporations are recklessly rushing to build more and more powerful systems, with no robust solutions to make them safe. They acknowledge massive risks, safety concerns, and the potential need for a pause, yet they are unable or unwilling to say when or even how such a slowdown might occur," said Anthony Aguirre, FLI's Executive Director. 
Despite massive public/expert concerns, corporations remain locked in an AI arms race.
Read the letter. 
++++++++++++++++++++++++++++++++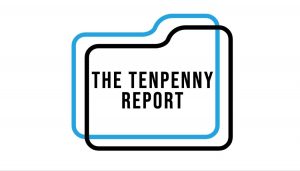 Like what you're reading on The Tenpenny Report? Share this article with your friends. Help us grow.
Get more of Dr. Tenpenny's voice of reason at her website.
++++++++++++++++++++++++++++++++
Maryam Henein is an investigative journalist, and founder, and editor-in-chief of the health magazine and marketplace HoneyColony. She is also a functional medicine consultant/coach, and the director of the award-winning documentary film Vanishing of the Bees, narrated by Elliot Page. Follow her on Twitter @maryamhenein. Email her: maryam@honeycolony.com.
---
Support Vaxxter
Your Donation Helps Us Fight Censorship And Remain Ad-Free
[give_form id="5471"] If you prefer snail mail instead, make donation checks payable to CHOONADI, LLC, owner of Vaxxter.com 7380 Engle Road Middleburgh Hgts, OH 44130

---