The parents of a four-year-old disabled child are considered by authorities to be "on the run" with their child. The couple has been public with their concerns that vaccines of seizures and "spastic, quadriplegic cerebral palsy and undiagnosed, uncontrolled epilepsy". They are expected to be charged by authorities later today.
Police issued an amber alert for the boy, whose name is Chase, Thursday afternoon, shortly after he was taken by his parents from Lady Cilento Children's Hospital. Chase is unable to walk without assistance due to his condition. By Friday, a Brisbane citizen notified authorities that she'd seen Cini Walker (Chase's mother) and Chase in the area. Police were able to immediately locate Ms. Walker in Newcastle, northern New South Wales, but sans Chase.
Police then ramped up the hunt, claiming to have evidence that Chase was now traveling in a Honda CRV with his father, Marc Alexander Steven.
The day before these events, Cini Walker had posted to Facebook that she believed vaccines to be the root cause of her son's condition. She also attacked the Department of Child Safety.
"How much more do we have to prove that we love our kid?" she said.
"He needs to get better and they're destroying that."
She said that neither her and her husband, nor Chase, wanted to be in the hospital and that the medications and hospital food were making his condition worse.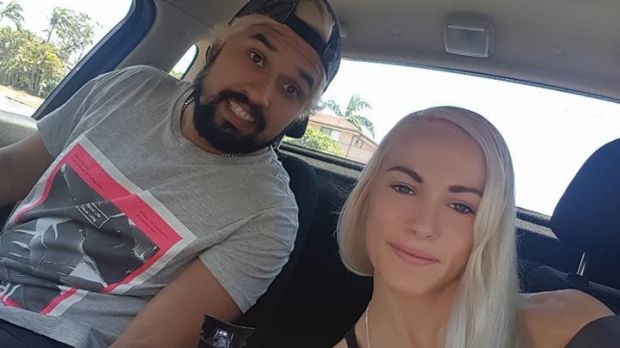 "I hate watching my son being drugged up and he doesn't wake up because he's in a coma because of the medications they give him," she said.
"I've also told the doctors and the child services that I will not feed my son any of their stuff and I will fight for him not to have it.
"That will be the last thing he has because I believe he's allergic to it and he will seizure and he'll seizure to the point he'll die."
Australia's war against the medically non-compliant has entered a terrifying phase.
Update:


---
Support Vaxxter
Your Donation Helps Us Fight Censorship And Remain Ad-Free
[give_form id="5471"] If you prefer snail mail instead, make donation checks payable to CHOONADI, LLC, owner of Vaxxter.com 7380 Engle Road Middleburgh Hgts, OH 44130

---